April Wish List
So, the end of April has come and what a month its been! I often spend the last few days of a month reflecting on the things I have learned, experienced, and felt throughout the month. I figured that since I have been posting more regularly, a blog post would be a great place to document these thoughts and feelings!
An important thing that happened this month is that I finished University(!) - I hope to convocate in June! I wrote my last exam on the morning of the 19th, afterwards I enjoyed a latte sitting on a bench in the courtyard of Uni. A monumental life change like this has many side effects - things like having to find a job, moving home, and other changes. I went from studying constantly with endless looming deadlines, to sleeping in and doing fun relaxing things like baking, bathing, reading, and watching Netflix! Its been a sharp change in lifestyle, but I have gotten some much needed relaxing after 4 long years of school work.
More importantly is how I have been feeling through out the month. Jason and I have been composting for over a year now, so conscious consumerism, sustainable living, and environmentalism have been in my thoughts for a long time. I have recently transposed that kind of thinking to my feelings and knowings about life. I have found it increasingly important to recognize how all aspects of my life are connected, intertwined, and intersecting - (a snippet of ecofeminism for you 😉). Anyway, this has shaped my train of thought and has influenced the sort of things which I have been wanting to collect through purchasing and by making.
So, long story short, my April wish list consists of products which I have considered in environmental, sustainable, and local context. This has sparked my interest into "slow fashion," so here is a list of some of the items that I wish I could add to my collection!
1. The Sandy by
This is a handmade shoe designed to last, or so I've heard! I would absolutely LOVE a pair of these shoes. They are timeless, stylish, and could go with any outfit, making them incredibly practical. They are handmade in Barcelona, Marrakesh, Philadelphia - all depending on where the travelling lady goes. I highly recommend you give her website a visit and read the wonderful
behind the brand.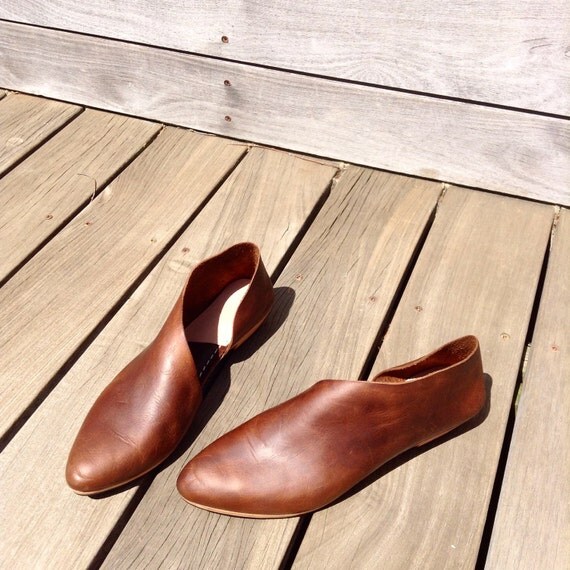 (Image by Sevilla Smith, Etsy)
2. The Florence Short by
I own one piece of Elizabeth Suzann clothing (see my review
), and spoiler alert(!), I absolutely love it. The quality is impeccable, the attention to detail is apparent, and the Elizabeth Suzann business model is extremely attractive to those of us who care about slow fashion and slow, sustainable living. These shorts are beautiful and I can just picture myself barefoot in the garden on a warm July day wearing them!
(Image By Elizabeth Suzann)
3. Perforated Leather Crossbody Bag by
I am a lover of cross-body bags! I have been wearing the cork cross-body by
for several years now, and although it hasn't worn out, I have had my eye on this one by Pine and Boon for a while. The bags are handcrafted locally in the United States.
(Image By Pine and Boon)
Maybe one day I can add one of these lovely items to my collection of things ... after a wardrobe clear-out, or two.
I hope to continue the monthly wishlist into the future, keeping sustainability, slow fashion, and slow living in mind!
Thanks for reading,
Madison xx